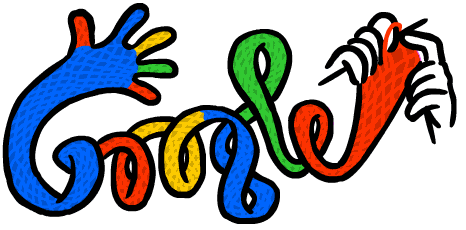 Thanks to the universe, and to Google, I guess, for an awesome if unintended tribute to my late mother Adair on her birthday, December 21st.
My mother knit fast and furiously for her forever and ramped up the action near the end, filling box after box with beautiful and colourful scarves.
And Google's doodle today is a slick long scarf of a GIF with playground colours and fast frenetic hands twisting the yarn.